MARS 2020 – Art Fair Tokyo
Art Fair Tokyo 2020
Announcing 2020 Fair Theme "with Art,"
Main Visual Design, and Exhibitors
Art Tokyo Association will hold Art Fair Tokyo 2020, the largest international art fair in Japan, at Tokyo International Forum from March 19 to March 22, 2020.
First launched in 2005, the fifteenth edition of the fair will be organized around the theme of "with Art." The four-day fair's 147 exhibitors from 29 cities in Japan and worldwide are also now announced.
Art Fair Tokyo 2020 will take place across two floors of Tokyo International Forum: the spacious atrium of the Lobby Gallery as well as Hall E. Featuring nine galleries with booths measuring over 50m2, the upcoming fair is the largest yet in terms of total exhibitor floor space. Hall E will host the Galleries section, which showcases dealers and galleries across an extraordinary range of art period, region, and genre. In the Lobby Gallery, which is an area of the Tokyo International Forum open to the general public, visitors can enjoy the Crossing section, which brings together a vibrant intersection of art fields, and Projects, presenting up-and-coming artists in a solo exhibition style.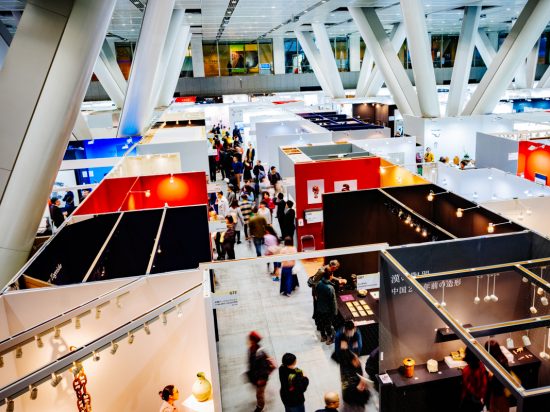 Art Fair Tokyo 2020 Theme: with Art 
2016: Art is a Lifestyle / 2017: Art is ALIVE / 2018: Art is Life / 2019: Art Life
Art Fair Tokyo has consistently presented the appeal of living side by side with art, which has the capacity to move viewers emotionally and inspire them to discover their own identities. In this way, it can serve as a medium of communication, connecting people across different regions. The theme of Art Fair Tokyo 2020 is "with Art." Through art, people of varied nationalities, ethnicities, genders, occupations, and social status can transcend these differences and learn to understand one another and share values. A work of art that moves an individual never loses its value but is passed down through the generations.
Seeing art. Buying art. Living with art.
Art Fair Tokyo strives to be a platform for expanding the art market, fusing together vibrant values and creating and cultivating a sustainable cycle for art.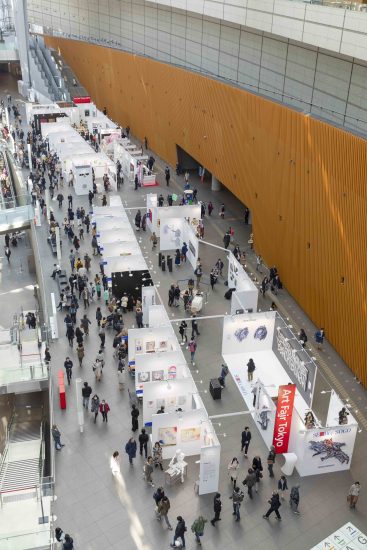 Art Fair Tokyo 2020 Main Visual Design: Expressing "with art" Theme Through Color
The logo that expresses Art Fair Tokyo as a platform for the art market in Japan is created by Yoshihisa Tanaka, a designer and one half of the art duo Nerhol. The minimalist logo comprises a combination of the upper case letters A, F, and T, accentuated with shadows. The design expresses how the fair is formed by the people, things, and ideas that always "shadow" the fair and support its endeavors.
For the fair colors, the design uses red, yellow, green, and blue, each overlapping with the other. This expresses both, in general, the diversity of art that has latent potential to transcend fields and categories to create new values, and, more specifically, the 2020 fair theme of "with Art," which disseminates Japan's artistic achievements to the rest of the world, the result of a striking variety of genres from antiques and crafts to modern and contemporary art.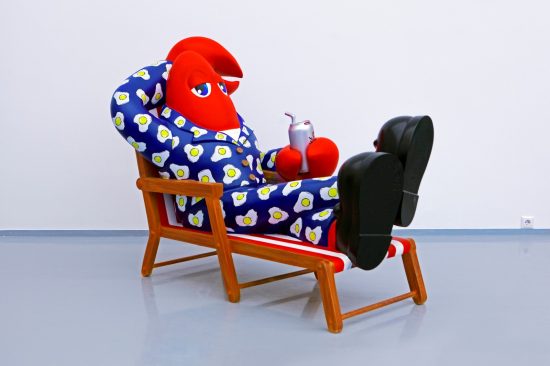 An Extraordinary Showcase of Art Across Genre:
Galleries Section 
Galleries brings together commercial galleries and art dealers from Japan and overseas. In this section, antique collectors can encounter contemporary art, while contemporary art collectors discover the charms of antiques. In this way, Galleries transcends genre and era to inspire new interests and unexpected purchases. From ancient Japanese earthenware and East Asian antiques to Edo-era woodblock prints, Impressionist paintings by the greats, and examples of the rapidly growing market for contemporary art from Japan and abroad, visitors will experience the uniquely complex, mature, and multilayered market in Japan with a selection of gallery booths far more diverse than at conventional art fairs.
The section will feature galleries with many artists active internationally, not least Tomio Koyama Gallery, which introduces a wide range of artistic talent across nationality and genre from established masters to newcomers, and Mizuma Art Gallery, whose roster of artists from Japan and Asia vary in style but all possess a distinct sensibility.
Röntgenwerke AG, which is known for representing artists whose technically adroit work advocates a new interpretation of Japanese aesthetics, will also return to the fair for the first time in eleven years. The antiques dealer MAYUYAMA & CO., LTD. is planning exhibits with a focus on Chinese court artifacts from the first half of the Ming dynasty, while galerie nichido, which is Japan's oldest gallery dealing in Western-style oil paintings, will bring together not only contemporary art but also antiques and modern art.
Anticipation is also high about the new exhibitors. First-time exhibitors include ART FRONT GALLERY, which presents both at home and abroad astute artworks that illuminate social conditions and the zeitgeist. ANOMALY, which was formed by the merger of YAMAMOTO GENDAI, URANO, and Hashimoto Art Office, three galleries that have played a major role in developing the contemporary art scene in Japan, will also participate in the fair for the first time. Known for introducing cutting-edge contemporary art, WAITINGROOM will present the work of exonemo, a leading force in Japanese new media art. Sho + 1 will exhibit the work of Philip Colbert, a hyper-pop artist whose exciting career continues to grow internationally. Y GALLERY, which deals in work reinterpreting bamboo art, is planning to present pieces by Chiku'unsai Tanabe IV.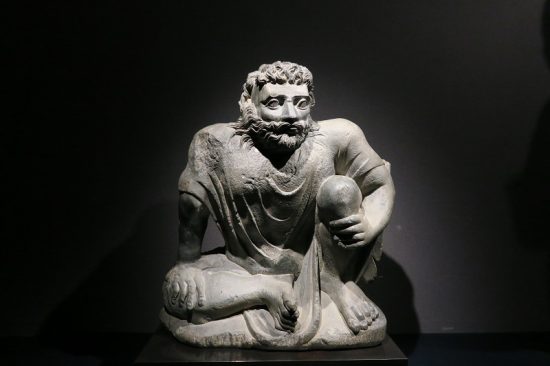 Welcoming Visitors at the Fair Entrance:
Crossing & Projects Sections
The Crossing section brings together new genres of art rich in the variety that has long supported the Japanese art scene.
Gathering a truly diverse range of art institutions and organizations, from booths planned by department stores, which play an important role in the Japanese art market while remaining integrated into people's regular lives, to regional crafts bodies that strive to impart centuries-old traditions and Japanese regional culture, and groups that introduce contemporary artists whose work express varied values, the section conveys the latest developments in the art scene.
Crossing at Art Fair Tokyo 2020 will feature the likes of gallery deux poissons, a specialist dealer in art jewelry, the Pola Art Foundation, which has helped foster young artists in Japan for over 20 years, and Kanazawa Utatsuyama Kogei Kobo, which passes on the traditions of Kanazawa's traditional crafts.                                      
The Projects section showcases up-and-coming artists, with each booth taking the form of a solo exhibition.
Like Crossing, Projects is held in the Lobby Gallery in order to disseminate the future of the Japanese art scene more accessibly to the general public. KOKI ARTS, which represents artists based in New York, plans to exhibit the work of Evan Nesbit. MA2 Gallery will use its entire booth to exhibit an installation of sculptural art by Nobuaki Onishi.
Placing the artists side by side in uniformly designed booths brings the individuality of each exhibitor into focus and allows viewers to compare the artists' different worldviews compressed into the spaces.
In this way, the sections Crossing, allowing visitors to experience artistic expression varied in field and form, and Projects, which assembles a host of highly ambitious artworks, together become the "face" of the fair welcoming visitors at the Lobby Gallery.          
Dates :
Du 20 au 22 March 2020
2020-03-20
2020-03-22
Vernissage :
19 mars 2020
Adresse :
Tokyo International Forum - Hall E and Lobby Gallery - 3 Chome-5-1 Marunouchi, 100-0005, okyo, Chiyoda-ku, JAPAN
Tokyo International Forum - Hall E and Lobby Gallery - 3 Chome-5-1 Marunouchi, 100-0005, okyo, Chiyoda-ku, JAPAN
---