Dates: 12-15 mai 2022
Vernissage: 12 mai 2022
Lieu: Le Carreau du Temple
Adresse: 4 rue Eugène Spuller, 75003, Paris, FRANCE
Horaires d'ouverture:
Preview / Journée professionnelle (sur invitation) : jeudi 12 mai de 14h à 18h
Vernissage (sur invitation) : jeudi 12 mai de 18h à 22h
Ouverture public :
Vendredi 13 mai : 11h à 21h
Samedi 14 mai : 11h à 21h
Dimanche 15 mai : 11h à 19h
Urban Art Fair, première foire internationale d'art urbain, présentera sa sixième édition parisienne du 12 au 15 mai 2022 sous la halle du Carreau du Temple, en plein coeur de la capitale.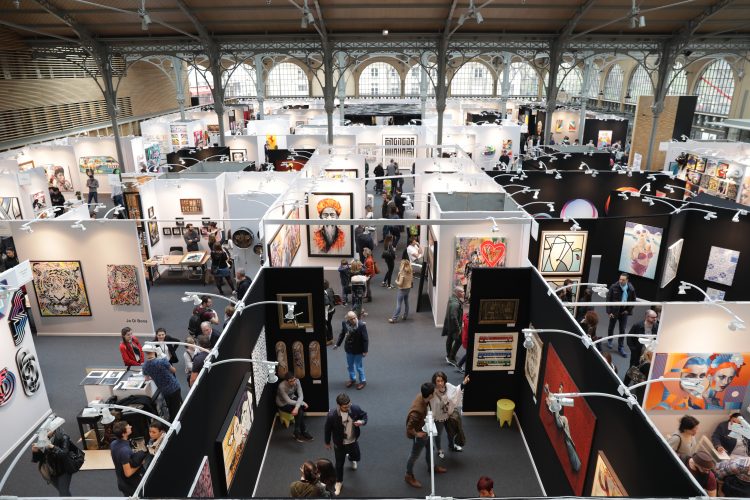 Urban Art Fair donne une nouvelle fois rendez-vous à une quarantaine de galeries françaises et internationales qui présenteront plus de 100 artistes, aussi bien emblématiques que émergents, de la scène internationale urbaine.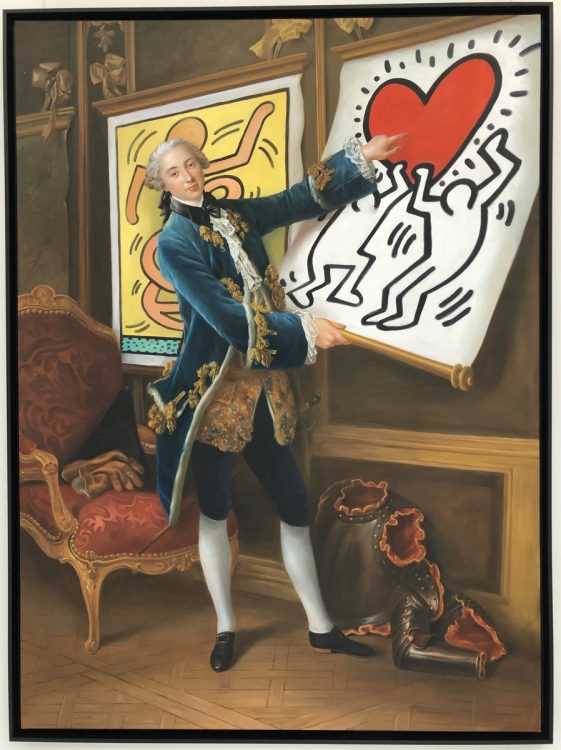 Leo Manelli_The Art Collector_Acrylique sur toile_120x150_2021_BAFA
LISTE DES EXPOSANTS :
Cette édition compte 30% de nouveaux exposants, et 25% de galeries internationales.
Art Dealers (Paris), Art Five Gallery (Marseille), Art To Be Gallery* (Lille), Art Together (Lille), ArtCan Gallery (Marseille, Paris), Artistik Rezo Galerie (Paris), Bel Air Fine Art (Londres, Paris, Saint-Tropez, Cannes, Venise, Crans-Montana, Verbier, Gstaad, Knokke et Miami), David Pluskwa Art Contemporain (Marseille), Éditions R.L.D (Paris), Ellia Art Gallery (Paris), Galerie Ange Basso (Paris), Galerie Anne Perré* (Paris, Rouen, Yvetot), Galerie At Down (Montpellier), Galerie Brugier-Rigail (Paris, Séoul), Galerie Chenus Longhi (Paris), Galerie Joël Knafo (Paris), Galerie Nicolas Xavier* (Montpellier), Galerie Perahia* (Paris), Galerie Roussard (Paris), Graffiti & Co Fine Arts* (Paris), H Gallery (Paris), L'atelier Franck Michel* (Nice), Le Container Galerie* (Nice, Aix en Provence), Le Grand Jeu* (Paris), Lezarts Urbains (Paris), Loft du 34 (Paris), Galerie Mathgoth (Paris), Mazel Galerie (Bruxelles), Nowart | Arnaud Rabier Solo Show* (Paris), PDP Gallery* (Paris), Perrot Gallery (Lausanne), Sato Gallery / Tokyoiite (Paris, Tokyo), Stolenspace* (Londres), Swinton Gallery* (Madrid), The Roger Project (New York, Paris), Urban Spree Galerie (Berlin), Vroom & Varossieau (Amsterdam), Galerie Wallworks (Paris).
* galeries qui participent pour la première fois ou font leur retour à Urban Art Fair | Paris 2022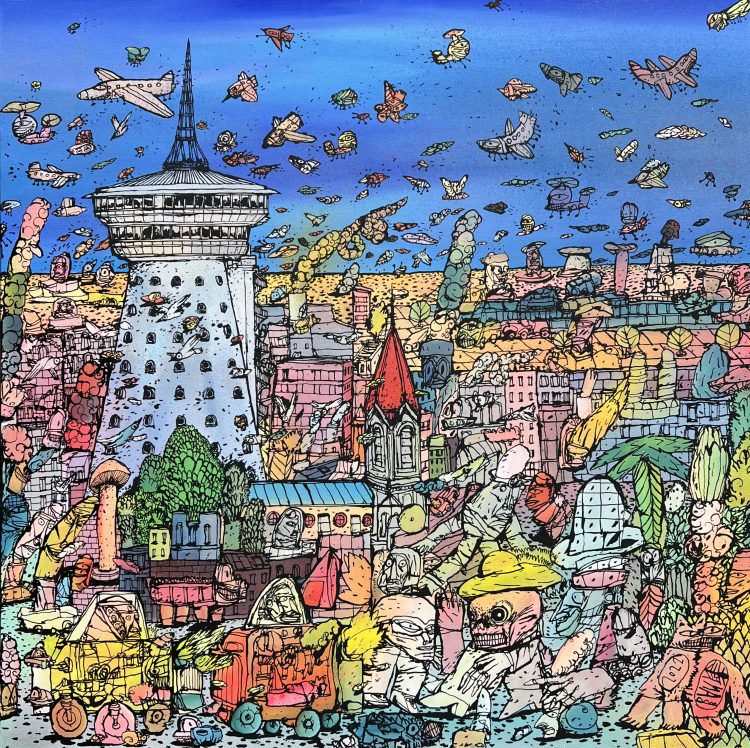 Bault – 100 x 100 cm – Acrylique et encre sur toile de lin – Palavas
L'IMAGE DE LA FOIRE :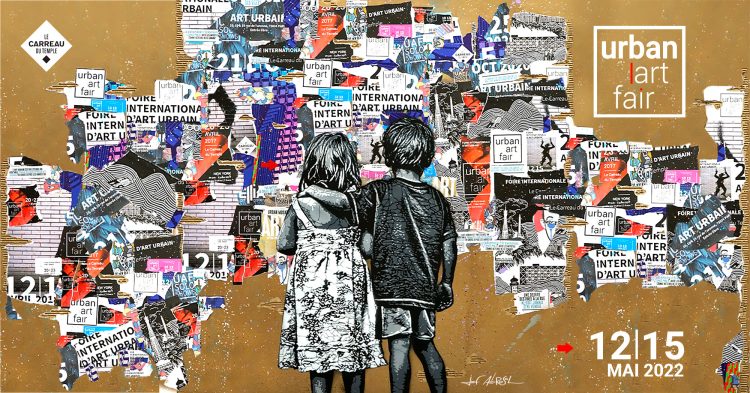 Jef Aérosol, artiste pochoiriste français et considéré comme l'un des pionniers historiques de l'art urbain, nous fait l'honneur de réaliser une oeuvre spéciale pour la foire, avec quelques clins d'oeil aux dernières éditions d'Urban Art Fair.
L'artiste sera représenté par la galerie David Pluskwa Art Contemporain.
---