Art Fair in Hotel (AFIH) Beijing
Founded in 2018, the Art Fair in Hotel (AFIH) uses rooms and suites in five-star hotels as exhibition units, bringing art out of traditional white cube space into a more personalized setting, blurring the line between art and life. By creating a scenario-based exhibition experience, AFIH aims to build a crossover platform for art exchange and communication, advocating rational collecting with the hope of bringing positive influence to the Beijing art world.
AFIH2021 still takes the guest rooms of the Peninsula Beijing as the exhibition unit, and makes art truly integrate into life in the form of being close to home. But this time, we're not just bringing art. « Art, design, and lifestyle » is the new keywords, AFIH is closely related to the field oriented to quality life. AFIH gathers excellent brand of life aesthetics and contemporary craft artists, designers, through decorate art, art and design furniture, daily utensils, clothing accessories, the fashion life products, etc. in the hotel room, building real quality life scene in the suite of Peninsula Beijing, triggering consumer's purchase and collection desire. In AFIH, art works are no longer isolated. When they are placed in a suitable scene and echo with other objects, they will appear more vivid and charming. This is the crossover charm of art and design. Let consumers recognize art and high quality of life style in life scene, and then bring art works and ideas back to their lives.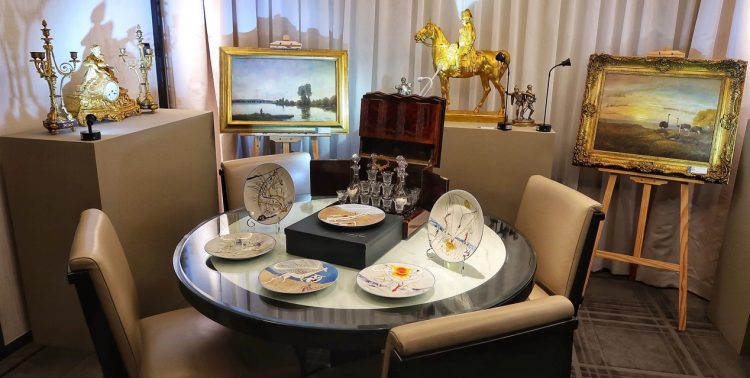 Here, all participants will experience the top luxury leisure facilities of Peninsula Beijing, modern art at the collection level, and the unique guest room technology and service of the Peninsula. In the four days of exhibition, we will collaborate with high-end business body, high-grade residential, top luxury, luxury cars, international schools, private banks, industry association etc. on Jinbao street business circle, directional cooperate with those institutions and invite their VIP customers, building a cross-border integration, rational art exchange and communication platform.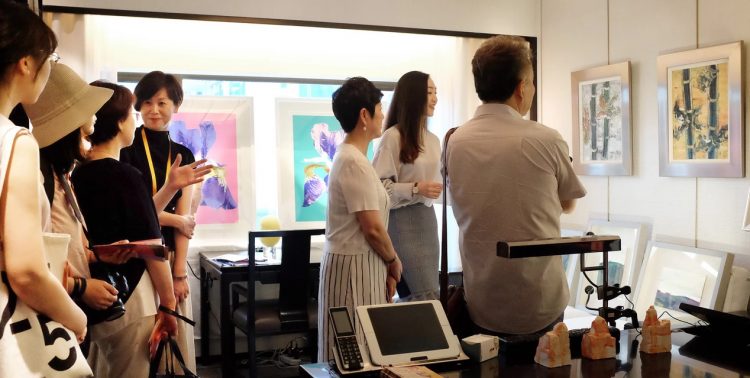 AFIH2021 will expand the new era of art consumption, through the integration of famous paintings, art design furniture and home products, space display art, fashion games, fashion life products and so on to build a complete consumption scene, and bring a new consumption concept for the entire art and design market.
The participating galleries of AFIH2021 include such high-quality galleries as Barry Friedman, Gufeng Tang, Amy Li and Qiao She, as well as more lifestyle aesthetic brands, design studios, artisan artists, etc., to present a more diversified art life for collectors and art lovers in Beijing and its surrounding areas. AFIH will continue to explore new exhibition modes to expand art categories and lead the art market.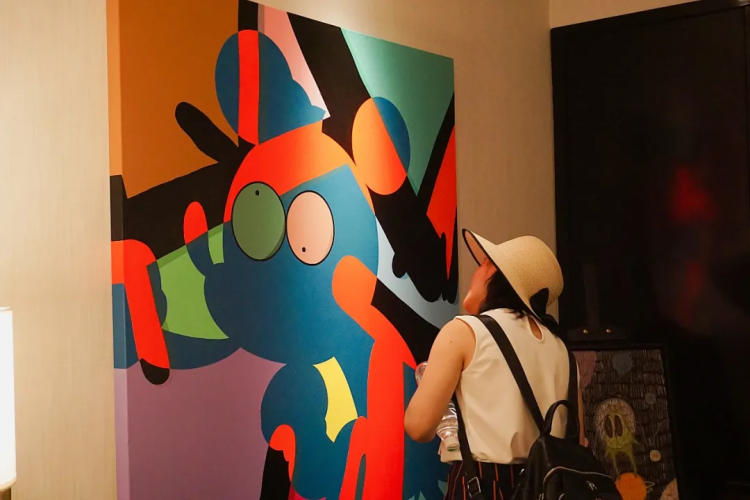 Art Fair in Beijing 2021, July 22-25, awaits you in the Peninsula Beijing!
Dates: 22-25 juil. 2021
Vernissage: 22 juil. 2021

Adresse: The Peninsula Beijing 5F, 100010, Beijing, CHINE
Horaires d'ouverture:
VIP Preview: 18:00-22:00 July 22, 2021 (Thursday)

Opening Hours:
13:00-21:00
on July 23 and 24, 2021 (Friday and Saturday)

11:00-19:30
on July 25, 2021 (Sunday)
Dates :
Du 22 au 25 juillet 2021
2021-06-22
2021-07-25
---